Project
Empower Youth for Work
Empower Youth for Work (EYW) is a 5-year project of Oxfam Novib, funded by the IKEA foundation. Within the EYW project the learning approach of E-Motive is used to bring in new knowledge and inspiration for urgent challenges.
The EYW-project aims to create jobs and opportunities for entrepreneurs that are suitable for young people who are living in the rural areas of Pakistan, Bangladesh, Indonesia and Ethiopia. These regions are affected by climate change, which makes traditional agricultural life more difficult. There is the urgent need to create futures for young people living in rural areas.
What is E-Motive doing for Empower Youth for Work?
E-Motive organises learning exchanges to support the challenge to set up rural Hubs for young people in remote districts of Pakistan and Bangladesh. Instead of re-inventing the wheel, E-Motive sources the best solutions and then organises an international learning exchange to experience the solutions in practice and implement them in the local context. The programme takes place from November 2016 until October 2017.
The E-Motive challenge: to create job opportunities for young people by setting up rural Hubs
In every learning exchange E-Motive works with a challenge. A challenge is an urgent local issue that is in need of solutions. Instead of re-inventing the wheel, E-Motive searches for the best practices in contexts and countries with similar local issues. To learn from related and transferable solutions will be a radical innovation for the communities of the challenge. Through each challenge E-Motive shows the potential of creating space for unexpected points of view, and seeing each other's difference as valuable sources of learning.
In the first year E-Motive organizes learning exchanges to source best solutions for the setting up of rural Hubs in Pakistan and Bangladesh.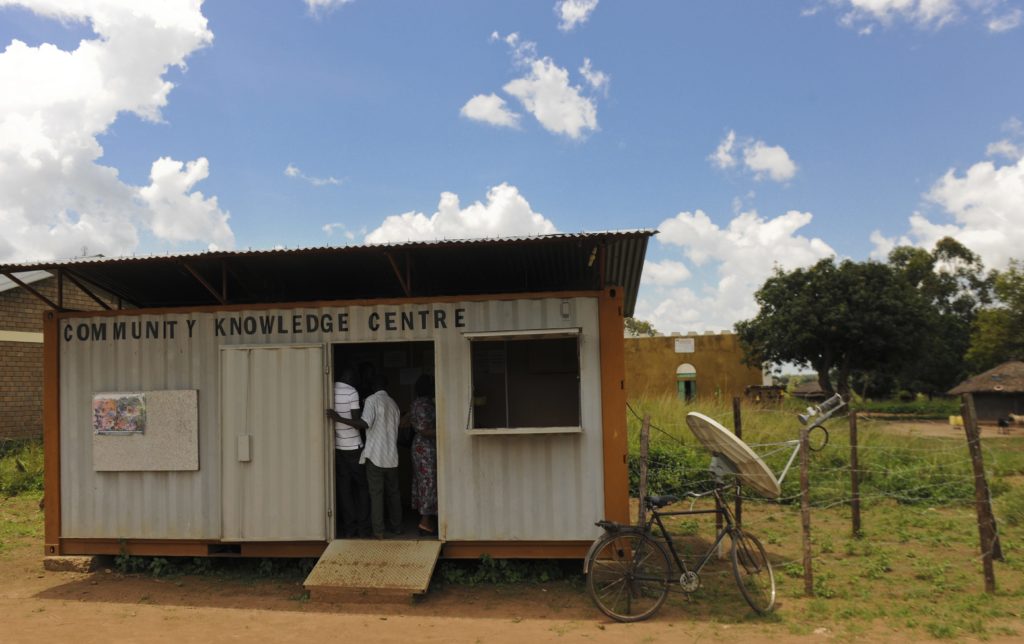 What is a rural Hub?
A rural Hub is a place, located in remote districts, to support young people in finding a job. It is a creative working space with an internet infrastructure and joined services. A rural Hub promotes and stimulates the growth of an entrepreneurship community to set up enterprises, get funds, create jobs and generate substantial change. Currently, Hubs are often set in urban areas. To create Hubs in rural areas is new and innovative. To make the rural Hubs successful it is important that there is a sense of community and a certain level of shared-ownership.
Two ways in which a rural Hub supports:
Preparing youngsters for employment in existing companies. The rural Hub provides skill trainings, internships, career events, internet service and CV reviews.
Encouraging youngsters to be an entrepreneur. The rural Hub provides entrepreneurship trainings, incubation & coaching, pitching & network events and matching to investors.
What have we learned so far?
While discussing rural Hubs during the inception phase, the country offices of Bangladesh and Pakistan identified some bottlenecks and challenges in the context of setting up rural hubs in poor, traditional areas affected by climate change. Instead of re-inventing the wheel, we support EYW in sourcing best practices and lessons learned. We set up an expert committee to search for models, concepts and experience fitting in the challenges for Pakistan and Bangladesh.
We have gathered all our findings in terms of trends, insights and lessons that we took from our research, including a list of the most promising initiatives that we found.